---
Interstate Movers
Nationwide Relocation Services - The Largest Moving Broker in America
---
We Find Dozens of Dedicated Interstate Carriers Ready to Help You Move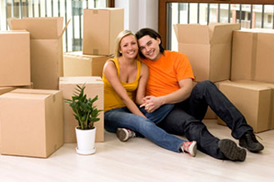 Moving across town can be physically draining on anyone, and the same can be said when it comes to an overseas interstate relocation. Except this type of long distance move can be a whole other challenging endeavor. However, with the assistance of Nationwide Relocation Services, achieving a smooth cross-country haul can be easily attained. With our help, you would never have to dish out top dollar to find comprehensive overseas interstate carriers for your relocation. We have dozens of affordable moving companies in our roster that will create a custom plan to fit your needs precisely. You can rest assured the specialized carriers in our network operate with integrity, and never lose sight of the fact that you come first. So why pay more when you don't have to? The choice is obvious. Let Nationwide Relocation Services provide you with unrivaled attention by connecting you to top-quality, licensed and insured moving experts that can save you up to 70% off your relocation.
---
Moving Overseas Interstate is a Difficult Process — Let Our Network of Carriers Take on the Load
The professional movers featured in our network make every aspect of your relocation easier with affordable overseas interstate moving services such as:
Complete packing and unpacking of your goods
Blanket wrapping to completely safeguard your possessions
Secured, temperature controlled storage units to house your belongings
Supply custom crates to secure your furniture during the long distance haul
---
Nationwide Relocations Services is the Only Way to Find Affordable Interstate Movers
We all get a bit uneasy handing over our valuables to a group of strangers, and it's difficult trying to get to know your movers before they arrive at your home but sometimes you just don't have a choice. What if there was a way to pre-screen the movers before moving day arrives? Fortunately, Nationwide Relocation Services has done it for you. For over a decade, we have revolutionized the way to find interstate moving carriers. Our screening process goes above and beyond to select only the best of the best, and in turn, leave you to handpick from the finest interstate moving companies in the industry. So say goodbye to the days where you'd spend endless hours calling every moving company to find information to see if they're truly reliable. With just a simple phone call, Nationwide Relocation Services will help you select unrivaled, licensed and insured interstate movers that will fit your moving needs ideally.
We can find the best interstate services in your area, simply dial 888.219.7171 right now. Let our trained moving experts help you customize your moving plan today!