---
Moving Quotes
Nationwide Relocation Services - The Largest Moving Broker in America
---
Call Us Now to Connect to the Long Distance Movers with Affordable Moving Quotes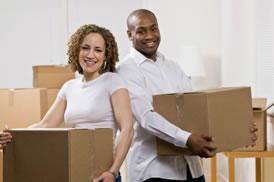 Now that you've decided to move, you're probably about to start looking for long distance moving quotes. Nationwide Relocation Services helps customers throughout the entire moving process. From the minute you're on the phone with our friendly moving estimators getting your moving quote to the minute one of our affiliate companies unloads the last moving box from the moving truck, we'll be with you every step of the way. We make getting the actual moving quote simple. The moving estimator asks you simple, easy-to-understand questions about the size and dimensions of the household items you are moving, you answer and they provide you with an instant, accurate estimate. It's that simple!
---
You Won't Find Any Other Network that Helps You Get Cheaper Moving Quotes
Nationwide Relocation Services wants to make getting a moving quote easy. We do this by guiding you to moving estimators that:
Are knowledgeable, helpful and courteous
Have more than a decade of industry experience
Will be patient when creating your detailed moving inventory
Ask the right questions to ensure that the customer gets the best possible rate
---
Listen to Your Gut: Go with the Company that Works Best for You
For the past 12 years, Nationwide Relocation Services has been guiding customers like you to the most affordable moving quotes. However, this is only a minor part of our major moving operation. Not only do we affiliate with moving companies that are licensed by the Department of Transportation, but we also lead customers to the best insurance options on the market. When you choose Nationwide Relocation Services, a moving consultant will always be standing by to answer any questions that you may have. When we say that we will be with you from start to finish, we really mean it.