---
Moving Companies
Nationwide Relocation Services - The Largest Moving Broker in America
---
We Can Connect You to a Reputable Moving Company After One Phone Call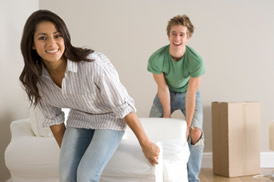 By its most basic definition, a moving company is one that transports possessions from one place to another. While this much is true, some companies are better at this task than others. Welcome to Nationwide Relocation Services. When you connect with us, we will tap into our industry-best network to find you the kind of moving help that you're seeking. We feature the moving companies that are well-versed, affordable and understanding. Unfortunately, not all of the moving corporations that you come across will possess these desirable traits. Regardless of whether you are looking for local moving help or you're setting off on an interstate moving quest, we will be able to tie you to a crew of movers who will take excellent care of your valuables. Nationwide Relocation Services is here to link you to the packers and movers who will make sure your move goes according to plan.
---
Simplify Your Move Today with the Most Dependable Movers Around!
When you reach out to Nationwide Relocation Services we will merge you to a moving company that will:
Provide you with an accurate moving estimate over the phone
Clear up any confusion that exists over your upcoming move
Quilt-pad wrap your furniture for extra protection
Happily give you updates throughout your move
---
Come and Make Your Move Easy By Working with a Quality Moving Team Now
What are some of the advantages of working with Nationwide Relocation Services? Well, since all of the companies in our network are monitored by the Department of Transportation, you will definitely work with a quality moving team. If that's not enough, we also feature some of the most honest and educated moving crews on the market. So if you need help differing between binding and non-binding estimates or you need some clarification on your insurance options, call Nationwide Relocation Services. Our affiliate movers have the experience and know-how needed to help you save and safely deliver your things to your new home.