---
Moving And Storage
Nationwide Relocation Services - The Largest Moving Broker in America
---
Solving All Your Moving and Storage Issues One Customer at a Time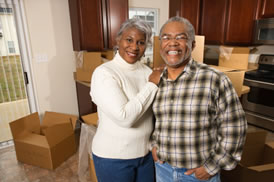 When it comes to relocation, packing up and loading a truck isn't all the process involves. Moving is only part of the battle; now you have to figure out exactly where you're going to keep all of your precious items. Maybe your house simply isn't ready to move into. Or maybe you just brought more items than you thought you'd need and don't have anywhere to store them. Whatever you find that your needs may be, Nationwide Relocation Services connects you to the moving and storage experts you need to help you save. Our staff of moving experts can relocate you to your next destination in a quick, dependable manner. Once you call us to get your moving estimate, we'll get the wheels turning on your move. If supreme moving service is what you desire, then don't wait any longer and give our knowledgeable team a call now!
---
Having Relocation Issues? Nationwide Relocation Services Helps You Solve Them
When you use Nationwide Relocation Services, you're doing more than connecting with an elite network of movers; you're opening yourself to numerous services such as:
Secure blanket wrapping & padding for protection against damages
Temperature controlled storage units with 24-hour surveillance
Assistance with the packing & unpacking of all your items
Dependable car shipping services for all vehicles
Customized crating for all of your delicate items
Installation of electronics and appliances
---
Call and Experience Our First-Class Roster of Elite Moving Companies
When you contact Nationwide Relocation Services, our qualified network of movers makes sure that our clientele receives unlimited access to all the relocation services they'll need. It won't matter what you desire on your relocation, we'll connect you to the right movers who fit all of your requirements. While other moving companies are set in a standard, by-the-book ways, our affiliate movers are able to customize each and every move, making each move different and just the way you want. We believe in customer satisfaction, and meeting all of your needs. Call us now to speak to a friendly moving agent and get your instant, personalized quote.