---
Movers
Nationwide Relocation Services - The Largest Moving Broker in America
---
Choose a Network of Quality Movers that You Can Really Depend On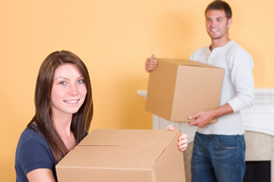 Did you know that millions of people moved throughout the United States annually? If you are looking to follow suit, there's something you can do to make sure your moving experience is a good one. Call Nationwide Relocation Services! When you let Nationwide Relocation Services play a role, we will link you to experts who can seamlessly fit into your moving plans by providing the moving services that you really need. We believe that when you hire a moving company, it should be one that is tailored to fit your individual moving needs. If you are moving into a new apartment or home, we can connect you to residential movers who have seen and done it all. Meanwhile, those of you who are moving a business can rely on the most reputable commercial moving experts around. Our affiliates will show up with a smile on their faces and leave you with one on yours when it is all said and done.
---
The Out of State Movers in Our Web Will Give You a Moving Advantage
Let's face it; all movers are not one in the same. There are some that jump into the industry and claim to be professionals and there are others who undergo years of training to perfect their craft. Nationwide Relocation Services will only link you to experienced professionals who are monitored by the Department of Transportation and certified to do their jobs. Our matrix has always included honest agents who will aim pay attention to detail in an attempt to get you low rates. Regardless of whether you plan on getting a moving estimate over the phone, or you want a moving crew to assess your household goods in person, our affiliates will be thorough. After all, having an accurate, detailed moving inventory is essential.
We Can Lead You to Exceptional Movers with the Most Affordable Rates
When you hire Nationwide Relocation Services, you will have access to knowledgeable moving agents who will jump into your move with confidence. If you need help understanding moving estimates, your insurance options or anything else related to your move, the moving representative that we send your way will be happy to clear things up for you. Unfortunately, not every member of the moving industry is as educated as they should be. To work with the kind of moving crew that won't sell you short, pick up the phone and call Nationwide Relocation Services now. Our friendly moving coordinators are standing by to take your call.